Domestic
Being a solutions based company and delivering on their promises APAT are committed to the safe and efficient relocation of pet, show, breeding, racing and working animals. Today's lifestyles command the need to accommodate not only human travel requirements but also pet travel needs and APAT intend to make the later a far easier proposition than organising it by yourself!
Through a network of like-minded independent businesses APAT can provide air services to all ports in Australia that can accept live animals, collection and delivery services are available in all major metropolitan and regional ports.
Domestic air travel can be complicated and stressful for owners APAT's advice and services allows the owner to make one call to have it all arranged, tailoring the service to each individual's needs. This may include airport to airport or door to door services or any combination. If you are uncertain on what may be best for your APAT can provide advice to assist with the final decision.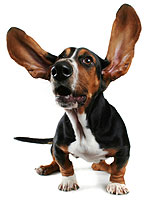 APAT are able to provide domestic travel services via road between city suburbs or to regional areas, their customised vehicle ensure pets are traveling in comfort regardless of the length of their journey. Alternatively the use of a combination of both road and air travel ensures the most direct method of travel reducing the stress on owners and pets alike.
Boarding
Boarding is also available in Brisbane at APAT's two approved facilities for dogs and cats and assistance with securing boarding arrangements in centres throughout Australia can be arranged. It is imperative that all pets have current vaccinations with registered vet issued vaccination certificates as proof of vaccination. Should your pets vaccinations not be up to date they will be required to have these administered a minimum of fourteen (14) days prior to being in APAT's care.
Domestic travel containers
Domestic travel containers are also readily available for purchase or hire. All container used are approved for air travel domestically, it is a common issue for domestic travellers to inadvertently purchased a container for their pet only to find out it does not meet the Australian airline requirements. To be sure you are not affected by this it is important to discuss with APAT your requirements to receive the best advice on travel containers as not only the containers construction important but also the size to ensure your pet is comfortable during travel. Too smaller a container and the airlines will not accept the pets for travel, too large and you run the risk of injury to the pet should they incur turbulence whilst in transit. APAT have their own fleet of hygienic new and hire containers available in both plastic and metal construction. APAT also have access to other independent pet transporting companies travel containers that also meet the airline requirements for use on domestic flights.
Please click here to submit your enquiry to APAT for a competitive proposal of your pet travel needs.